4 New Essentials You Need This Fall
Alas, fall is upon us. (Well, technically not until the autumn equinox on Sept. 22, but the beginning of September and the unseasonable chill that have settled over New York are a good enough excuse for me to put on the spoils of my fall preorder shopping.) We have already seen some exceptional trends this year, but dare I say it? The fashion this fall might be the best yet and my favorite so far.
As you all know, I'm all over the launch of LODISPOTTO's new brand, mille fille closet, and its debut fall collection. (Second round of preorder is now available on the brand's official online store.) Equally exciting are the cute, fluffy clothes and accessories that are a given whenever the weather turns cold. But this fall is truly made for everyone, whether you are into kawaii, ladylike, simple, or edgy. This season mixes the soft elements (think pom-poms and furry shoes) with fall's signature rich, deep colors as well as sophisticated designs.
Every one of the following is unique to this fall and an important staple in your wardrobe.
1. Teddies and Kitties
It is a dream come true for girls who are kawaii through and through to wear and carry around the ultimate symbols of cuteness—teddy bears and kittens. Bunnies are popular with designers too, but I have so far seen more products featuring bears and cats. From prominent to subtle, these clothes and accessories come in a wide range of style for you to choose from and inject just the right amount of cuteness to your fall outfits.
2. Brown, Brown, and Brown
Brown has always been a part of fall, but never has it ever taken center stage until now. Every brand you look at this fall will have a lot of brown in its collection. I personally have never fully appreciated this color until now since bordeaux is usually my color of choice for the season. This little recognized shade complements other colors of the season well: It adds contrast to dusty pink and intensifies the depth of bordeaux. Discover the delight of this color by mixing and matching it with other colors you already own for fall.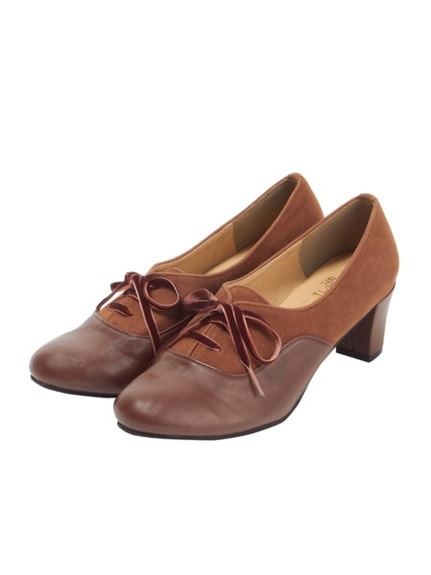 3. Walking on Glitter
Fall is generally dominated by dark and matte colors and velvet is the usual material of choice for shoes, but brands are brightening the season by adding some glitter to their shoes this year. Sparkle has a way of rendering anything magical like fairy dust. I bought the pair of Ank Rouge shoes recommended and you can read more about it here. Of course, you don't have to go full on glitter like I did with these shoes because there are varying levels of sparkle that you can select to make your shoes shine this fall.
4. Cinch It with a Corset Belt
Cinch belts have been cropping up everywhere since spring. They add definition to baggy dresses and shirt-skirt combos, and introduce a dark tone to contrast a light-colored outfit and vice versa. Brands have now taken one step further and made wider versions of cinch belts—corset belts. These belts are even incorporated into the designs of fall clothing. So instead of buying a separate accessory, you can now try out this novelty by getting clothes that already have it.
Follow my Style Diary blog page to check out my coordinates for fall, and please share in the comments on social media which of these essentials you're excited to try out!