New Brand Spotlight: mille fille closet
A new brand by LODISPOTTO, mille fille closet, is one of the most exciting, if not the most exciting, launches in kawaii fashion this year. First announced in June, mille fille closet did two to three rounds of pre-ordering on three shopping sites, and each time all items were sold out within 24-48 hours! Its first ever collection for fall is set to be released this upcoming Friday, August 25. I can hardly wait!
This is the concept image of the brand mille fille closet, which is part of the LODISPOTTO and MISCH MASCH family. Their slogan is "Every day being my cutest." (A very rough translation.)
Instagram: millefillecloset_official
Website: TAMAYA HANABI-Online
The Epitome of Doll-like Fashion
mille fille closet in a nutshell is a kawaii girl's dream come true—the dream of looking like a real-life doll. The designs represent the height of girliness, cuteness, and dreaminess, all of which are further amplified by the brand's use of illustrations of a girl instead of models to showcase their inaugural collection.
When brands use models to show off their designs, women wearing those clothes unconsciously compare themselves with these "standards" set by the models and think that that's what they should look like. Using an imaginary figure eliminates that pressure, leaving enough room for women to be their own version of the pretty girl in the illustration.
Higher Prices for Higher Quality
mille fille closet is LODISPOTTO's sister brand. The brand's outfits (shown above) all feature accessories from LODISPOTTO's fall collection. mille fille closet is, however, slightly more expensive even though its style is more youthful and its target audience seems to be a younger population compared with LODISPOTTO, which is known for its sweet office lady looks. A new LODISPOTTO dress usually costs about ¥11,000, and a new mille fille closet dress is around ¥17,000.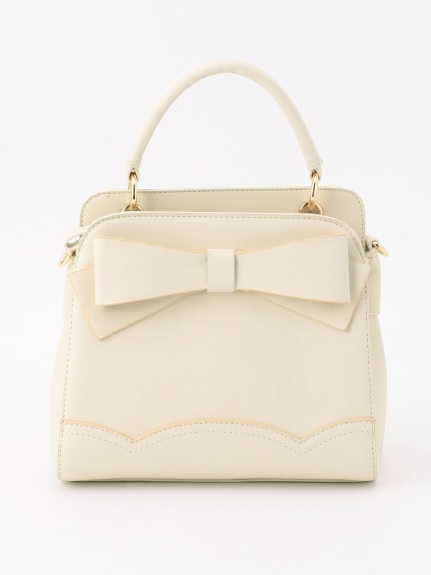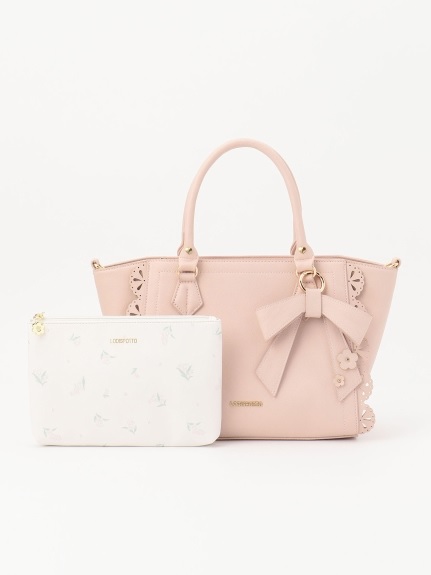 Based on the pictures online, I could tell the mille fille closet designs are more elaborate (e.g. delicate lace fringes around the hem), incorporate more luxurious elements like pearls and crystals, and involve more layers of materials. It's no wonder that they charge more for their products than their sister brand, and judging by how fast things are selling out whenever they restock, there is clearly a market for the quality and price range!
A Modern, Ladylike Doll
The most similar brands to mille fille closet are LIZ LISA and Secret Honey, both of which feature doll-like clothing. LIZ LISA carries items that are retro and girly, whereas Secret Honey is cutesy and quirky as its dresses could often be passed off as costumes for cosplay (and some of their pieces are in fact specifically designed for that).
What do you think the differences are between these brands when you look at each of their take on a white floral dress?
mille fille closet sets itself apart from the two established leaders in doll-like fashion with the modern, ladylike image its designs portray. The elaborate details that cover LIZ LISA dresses, like the frills on the collar, waist, sleeves, and across the bodice of this white floral dress, evoke ladies' fashion in the Victorian era. Elegant and luxurious.
For mille fille closet, the focus is using the little details sparingly to highlight the main design. The tiny lace border on the bodice of the white floral dress and the tulle underskirt hem peeking out at the bottom complement the dominant floral pattern without overpowering it. The whole look ends up being very clean and ladylike.
The Secret Honey dress and mille fille dress are very similar in that they both have subtle details and a heavier emphasis on the floral print. The two, however, are very different in the aura they exude. The airy Secret Honey dress is fun and flowy like a fairy, and the structured mille fille closet dress gives off a touch of seriousness and order like a lady.
The Kawaii picks
mille fille closet has so far only released the outfits shown in the lineup picture above, but every single item in this collection is truly a winner. You can't go wrong with any one of them. It all comes down to which piece speaks to you more. Are you into the mysterious air of the black polka dot dress or the girl-next-door vibe of the floral checked dress?
If I were to splurge on mille fille closet, these are the two outfits I would buy. The one on the left will make you look like a princess. If you look closely, you will see that the tulle skirt has tiny sparkling beads sprinkled around the bow on the back, adding a hint of glamour to the outfit. The one on the right is the perfect picture of doll fashion.
Here's how you could pair each item in the outfits above with pieces from a few other great brands to make even more cute outfits:
I'm excited to see what else mille fille closet is going to do as the season goes on! This is definitely a brand I am going to keep a close tab on from now on. And don't forget, mille fille closet items will be available in stores and online on Friday, August 25!