The Dos and Don'ts of Summer Sales
Many brands are rolling out their fall collections—fuzzy bags, furry slippers, velour tops, you name it. But don't get ahead of yourself! Unless you are absolutely sure which fall items you want to invest in and can't live without (insert the new LIZ LISA sweet latte dress), you should take advantage of the huge perks of nearing the end of a season—sales and deals!
Just like wading through a Forever 21 store, you have to know what you're looking for before diving into the fray of online sales, or you will end up with an empty wallet and a ton of regret buys. Lucky for you, I did my homework (and procrastinated on other things) to share with you my tips on making the most out of the summer sales.
Do: Choose Late Summer Trend Items
ICYMI, I wrote about late summer trends last week. To recap, dark florals, fiery colors, a hint of mocha, black accessories, and bucket bags are it. Most Japanese brands release new items every week, and they are usually ready to wear right now. They're still releasing late summer items, but since it's almost fall at this point, they go on sale almost immediately.
Case in point: LODISPOTTO, one of my favorite ladylike kawaii brands, came out with a few beautiful late summer pieces that are now available for half their original prices. Stocks are going fast though, so hurry! Here are some of my favorites. Can you spot the late summer trend each item represents?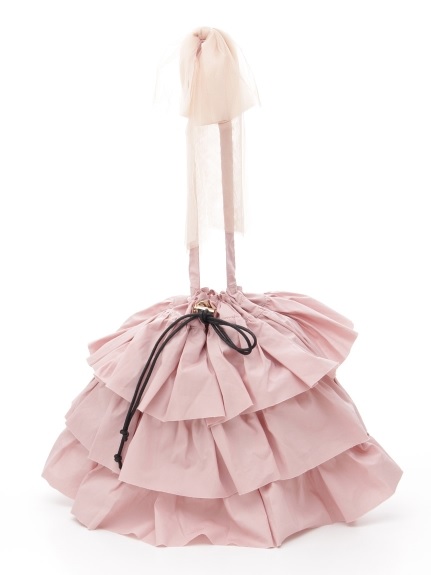 Do: Buy Pieces that Will Pair Well with Fall Items
Thankfully, the late summer items this year are a mix of summer and fall styles, and many brands have incorporated fall colors into their designs at the tail end of the summer season. Translation: There are a lot of pieces that go well with fall styles available right now at discounted prices!
The key is to stick to neutral colors: Think navy, beige, black, ivory, etc. Fall fashion tends to be of unique, saturated colors like burgundy and chocolate; neutral tones, unlike bright summer colors, will set off these fall shades nicely. Another tip? Pick items you can layer on top of, meaning short sleeve shirts, cardigans, and camisoles. When the temperature starts to drop, you can pair each with a fall jacket, dress, or skirt.
Here are three of my picks, and I will show you how you can wear each one of them now and later.
1. White short-sleeved shirt (Dazzlin)
Wear it now:
This shirt is your new best friend because it keeps you cool and cute in the late summer season. Did I mention it goes with almost everything? The brand dazzlin really did well this summer. The yellow lace shorts and black gingham flats are both from their summer collection. This is the perfect look for a casual stroll around the park and window shopping with friends.
wear it later:
Incidentally, I'm also in love with dazzlin's fall collection. This brown ruffle skirt hits all the right spots: hot fall color, subtle details, and 100 percent kawaii! Leopard print is a fall staple, while I'm usually not a leopard print kind of girl, I'm totally in love with MIIA's leopard print pumps! Wow your date with this edgy kawaii outfit.
2. Beige baggy cardigan (snidel)
wear it now:
Items from snidel are usually a splurge because of their high-quality materials and designs, but even snidel does steep summer discounts at the end of the season. The softness of this beige cardigan complements more intense colors like brown and black, and in this case, the tocco closet top and skirt.
wear it later:
Emerald is certainly one of the more difficult fall colors to work with, but neutral colors like the beige of this cardigan and the muted and toned-down colors of the season (e.g. the dusty mauve pumps by dazzlin) pair so well with this shade of green that it will make you question why you haven't bought more of this color sooner!
3. Black lace tank top (INGNI)
wear it now:
This lace-overlaying-straps style of tanks and camisoles is all the rage this summer, so it comes in all different colors. The lace instantly makes any outfit feminine, including jeans, like these ones by MERCURYDUO. Add the dazzlin long cardigan/dress, you are ready to hit the farmer's market!
wear it later:
Black is definitely not my favorite color, but it is versatile and it transcends seasons. This fall is shaping up to be one of vibrant colors and patterns, and this black lace tank provides the perfect backdrop for these bold pieces to mix, like Noela's long blue check skirt and Ank Rouge's bordeaux ankle boots. Experiment with wild color combinations easily!
Don't: Only get trendy pieces
I know, I know. I said you should invest in pieces that are on point for late summer and fall trends, but summer sale will be a huge loss if you only get those pieces. Some brands like LIZ LISA and Ank Rouge release some colors every season. Namely, "evergreen" colors such as pink, ivory, and black. And of course, there is denim, the fabric that works regardless of the season.
Yes, seasons change and some summer-specific prints will look out of place in the fall. There are, however, universal patterns like flowers (except for sunflowers obviously) and cute animals that you can wear all year round. All you have to do when it gets cold is to pair it with a sweater and some tights!
Here are some of my recommendations from one my favorite brands, LIZ LISA:
Now you are ready to go forth and make the most out of the summer sales. Next week is probably (finally) time to talk about the next season: fall.
Until then, happy shopping!