The Fall Outer Edit
It's hard to believe that it's already fall when it's still so warm outside. This unseasonably warm streak makes for the best time to start thinking about outerwear for when the chill sets in because it's the worst feeling to be caught off guard by cold weather when you still have a wardrobe filled with T-shirts and short-sleeved dresses. The key to dressing for fall is layering to accommodate the varying temperature throughout the day, and a big piece of that is outerwear.
If you're layering up with sweaters, all you need is a light jacket; if you're going light on the inside, you will need a heavier one. I recommend getting a light, medium, and heavy outer so you're prepared for anything fall throws at you. Brands have risen to the occasion and designed beautiful options of varying weights with details unique to the season this year.
Update your fall wardrobe with some traditional pieces with new twists!
Light: Blousons with Embroidery
Blousons are generally lightweight jackets made with silky materials. Their loose fit and slouching shape coming from the fabric hanging over the waist of the jacket give them an overall casual and sporty feel. Designers, however, have created blousons fit for a feminine look and can be paired well with skirts and dresses. They managed that by adding elaborate details like embroidery to this classic jacket.
Embroidery is big all around this season, including outerwear. It imbues anything it touches with femininity; it's no different when it comes to blousons.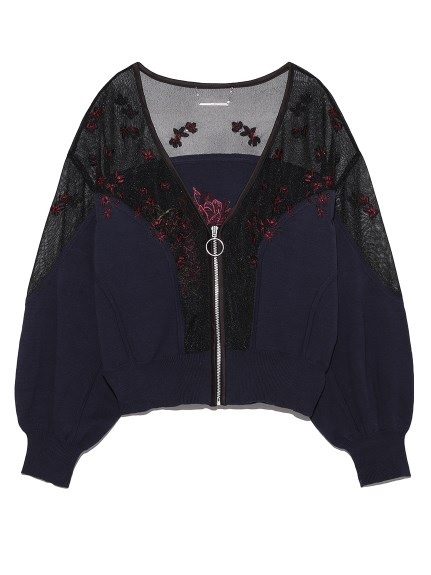 Medium: Shaggy Cardigan
Heavy cardigans are nothing new for fall, but shaggy ones are. When you think shaggy cardigans, an image of an edgy look (a bodycon dress and black leather boots) probably pops into your head. I've only ever seen brands like DURAS and CECIL McBEE carry shaggy cardigans, but this year even girly brands like LIZ LISA have entered the fray with their own variations of an outer that's traditionally associated with a more grown-up style.
These brands added cute details that are not normally found on shaggy cardigans so even girly girls like me can find one that would match well with kawaii clothes.
Heavy: Furry Riders Jacket
Riders jacket are not just made with leather anymore. Instead of tough and cold, think fluffy and warm for these jackets: Shearling is the fabric of choice this year for these cool outers that are commonly known as motorcycle jackets, and even the typical riders jacket made with polyester gets fur add-ons this year. Whether it's shearling or fur add-ons, there's no question that these jackets are the warmest jackets of the bunch. Their slimming silhouette and simple design add definition to the long dresses that dominate this fall without clashing with the ubiquitous floral patterns.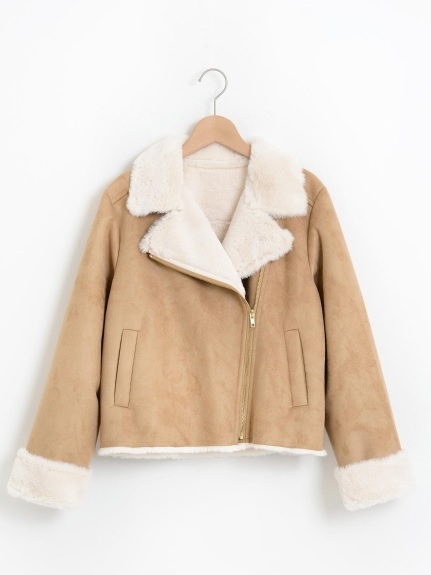 Which of these jackets would you try? Share with me in the comments below and on social media!