Turn Your Everyday Wardrobe into a Halloween Wardrobe
Isn't it a bummer that you can't wear the expensive Halloween costumes you bought any other day of the year? Except for comic con, a themed party, or if you work in Time Square in New York, of course. You may really want to be a Greek goddess this year, but you may want to be Harley Quinn next year. Costumes in general are not a good investment, but that doesn't mean you have to miss out on the fun or break the bank.
With the right accessories, you can turn your everyday clothes into a Halloween costume at minimal cost. Also, not all Halloween clothes are created equal. Japanese brands have come up with creative ways to make pieces you can wear on Halloween and any time after Oct. 31. Using either or both, you can put together costumes for not only generic characters but also certain well-known ones.
Here are three pieces of clothing that everyone has in her wardrobe. Black, white, and everything in between, you can style them to make cute Halloween costumes.
Little Black Dress
The little black dress is a staple in every woman's wardrobe. Inspired by the iconic Coco Chanel, the little black dress is a super versatile piece that can be dressed up or down depending on the occasion. For that reason, it's the easiest piece of clothing to turn into a Halloween costume.
1. witch
This dazzlin dress is the perfect casual dress to wear to work or to a day out with friends, but add the WC tulle skirt and WEGO accessories and you have a witch costume for Halloween! Cinch belts are popular accessories these days, and this frilly, laced-up one (SPIGA) introduces some details into this solid-colored dress and skirt combo. The bows on the cute Ank Rouge shoes make sure people know you are a kawaii witch, not an evil one.
2. Devil
A choker-style top or dress is imbued with edginess, and this Ank Rouge dress is no different. But it's also feminine because of its lace layer on top, the perfect combination of aura for a devil costume. The inflated wings by MAJESTIC LEGON and the devil's accessories set by WEGO will turn you into a bona fide devil. Perhaps because I never liked dark characters, I would finish this outfit off with the heart balloon LIZ LISA pumps.
3. Audrey Hepburn
This is one of my favorite Halloween costumes because it's so easy to do and I have actually done it before. Pick a sleeveless black dress, put on some long black gloves (WEGO) and a double-strand pearl necklace (LODISPOTTO), and some black high heel shoes (SHOO・LA・RUE). The most important part of this look is to tie your hair up into a bun and accessorize it with a jeweled clip (JILL by JILL STUART). Voila! You're the spitting image of the beautiful Hollywood icon.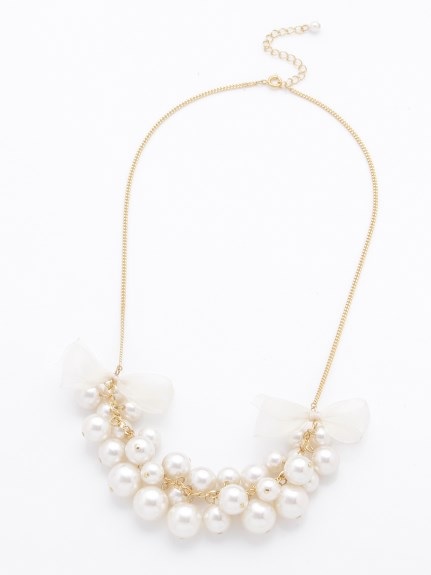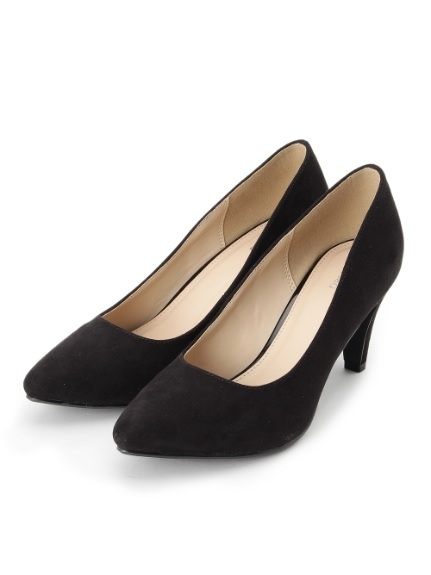 White Furry Knit Dress
Just like the little black dress, a white sweater dress is a common piece in women's wardrobe. Not only is a furry knit dress adorable, it also keeps you warm as we inch closer to winter. As the temperature has already dropped quite a bit in the evenings, many brands have rolled out sweater dresses for the next season. Most Halloween parties take place at night, so having a knit dress as your costume's base will make sure you don't freeze while enjoying the festivities.
1. Angel
The off-shoulder collar of this mille fille closet dress is embroidered with shiny beads and flowers, and its body is covered by a sheer layer of tulle, giving it an ethereal and angelic image. The angel accessories by WEGO complement this outfit naturally. The LIZ LISA shoes from the Cinderella collection draw out the princess aspect of this dress. Take off the accessories, and you are office-ready. This beautiful costume is sure to turn heads before, during, and after you hit the Halloween parties.
2. Bunny
The LIZ LISA puff knit dress is the obvious choice for this costume because the furry puff pattern makes this dress especially fluffy like a bunny. As I mentioned in a previous post about trends this fall, bunnies are quite popular. It's easy to find accessories like the Ank Rouge bunny sandals and LIZ LISA cloth bunny bag to go with this costume. The WC bunny ears cap is preferable to the traditional bunny ears headband because you can wear the cap with other non-Halloween outfits later.
3. Cat
If you are up for a more casual look for Halloween, this Ank Rouge dress is for you. It's baggy, and its design is similar to that of a sweatshirt. The heels of the Ank Rouge shoes are shaped like a cat's paws, giving the shoes and your feet a slender and curved silhouette like that of a cat. The furry clutch (Noela) is a cute and trendy accessory that adds to the fluffiness of the costume. Unlike bunny ears, cat ears headbands (Jewel Changes) are actually common hair accessories these days. You can wear them again after you turn back into a human after Halloween.
Bottoms of Any Kind
You can put together low-key costumes with a special top and any bottom like jeans, shorts, or skirts of your choice. They may not be as elaborate as the costumes detailed above, but they certainly involved less work and investment. Even though you have to get a new Halloween top for these outfits, these tops, just like the items recommended above, can be worn outside of the context of Halloween.
1. Cookie MonsterYou really can't go wrong with a cute sweatshirt, especially a Cookie Monster one. This sweatshirt is all in one: You don't even need a hat or hair accessory to complete this outfit because Cookie Monster's eyes on the hood will turn you into him as soon as you lower the hood. It's so easy to put this together—just throw on the top, jeans, and sneakers, and you're good to go!
2. Teddy Bear
A practical costume that's warm and cute? It's not too good to be true. It's possible with this Ank Rouge bear jacket. You can layer it with a T-shirt or a sweater inside depending on the weather. This fluffy jacket goes well with fluffy boots like these ones by LIZ LISA. You'll be prepared to hop from party to party on Halloween without having to worry about how cold and late it gets!
Which of these costumes will you try out? Share with me in the comments below or on social media!